25 U.S. Golf Courses That Pique Architectural Interest On a Budget
Reading Time: 8 minutes Everyone knows about the Merion's, Pine Valley's and Augusta's, but these 25 courses let architecture nerds with less access and less money geek out
Reading Time:
8
minutes
One of the biggest debates today is if golf's too expensive, and without getting too in depth, the answer is yes. However, that doesn't mean you can't find good deals throughout the country. The list below contains the 25 best deals I could find for architecture nerds who value well laid out courses under $100 for 18 holes, with variety spread throughout, from $13 to $96. There may be some omissions to this list, and I'd love to hear them in the comments!
Winter Park 9 Golf Course — Winter Park, Florida
$13
WP9 recently got reworked by Keith Rhebb and Riley Johns, shapers for Bill Coore & Ben Crenshaw. The work has been praised by almost everyone who's visited, and became a symbol for what municipal golf could be and should be, all for a cool price of $13.
Palm Beach Par 3 Golf Course — Palm Beach, Florida
$15-$25
Sitting on the Atlantic Ocean, this 18 hole par 3 course is heavily influenced by the winds, but features a good variety of holes, 81 to 196 yards. The course is yet another one that's very popular on Instagram, and that's in part to the $15-$25 green fee.
The Aiken Golf Club — Aiken, South Carolina
$20-$30
Opened in 1912, The Aiken Golf Club features that low profile, low country style of architecture of vibe that is so peaceful and satisfying. The architecture isn't bad, either, with Donald Ross' hands all over the 18 holes here.
Asheville Municipal Golf Course — Ashville, North Carolina
$19-$33
This 1927 Donald Ross design is said to be the least touched Ross in the country. That's high praise for someone who built over 400 courses in his career. But aside from the high praise, Asheville Municipal is routed through North Carolina trees and through some of the subtle topography.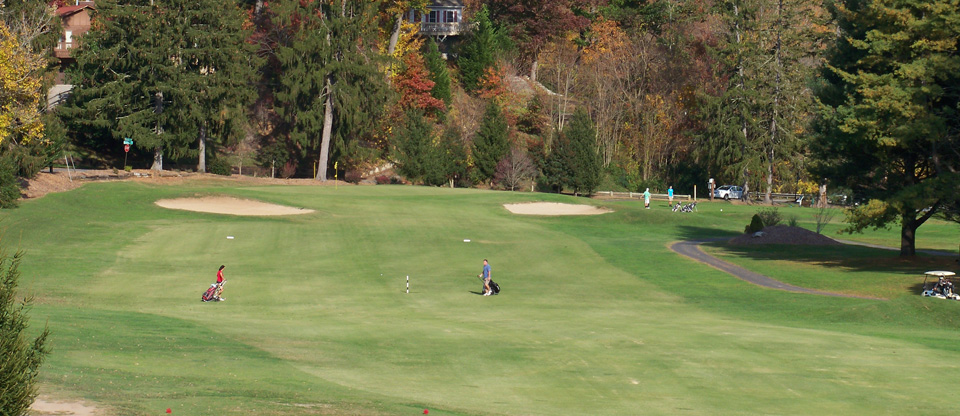 Sweetens Cove Golf Club — South Pittsburg, Tennessee
$35
Sweetens Cove's website claims they recieved the highest rating in Tom Doak's Confidential Guide to Golf Courses, version 2 in all of Tennessee, Mississippi, Alabama and Louisiana, which is easy to see given the reputation the King-Collins design has garnered on social media.
West Seattle Golf Course — Seattle, Washington
$33.75-$38
If you thought you couldn't go west of downtown Seattle, well, West Seattle would like to talk to you. It's technically not directly west, a little bit to the southwest, but the views of downtown makes the semantical argument worth it. There is quite a bit of movement in the land here, and the holes go up on the front, and 10-12 plays down into almost a valley feel. This is one of Seattle's best.
Apache Stronghold Golf Course — Globe, Arizona
$20-$39
Tom Doak's desert experiment unfortunately now struggles with money issues because of the location. However, the routing is in tact, and Tom Doak's work is even more present with an empty golf course. This is one of America's best deals.
Coronado Golf Course — Coronado, California
$23-$41
It's fairly rare to find a golf course on the ocean that lets you play for less than $100, let alone in downtown of a big metro city like San Diego. But Coronado stands, and it's well respected by those who live in the San Diego area.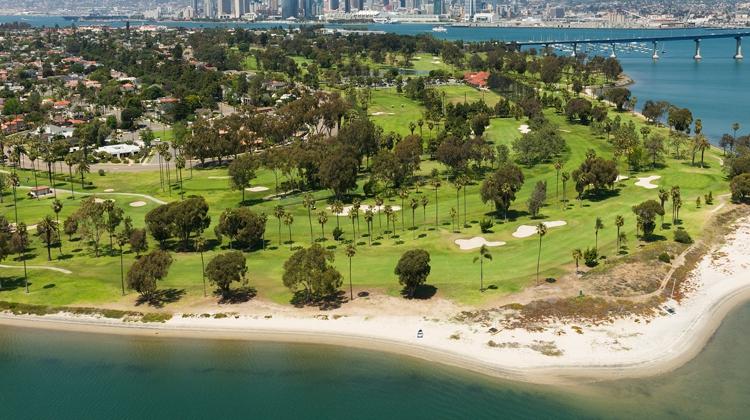 Old Works Golf Club — Anaconda, Montana
$29-$46
Old Works is one of two Jack Nicklaus designs in the state of Montana, and the only one in the state open to the public comes at a steal of a price. The course is routed over an old quarry mine and features black sand throughout.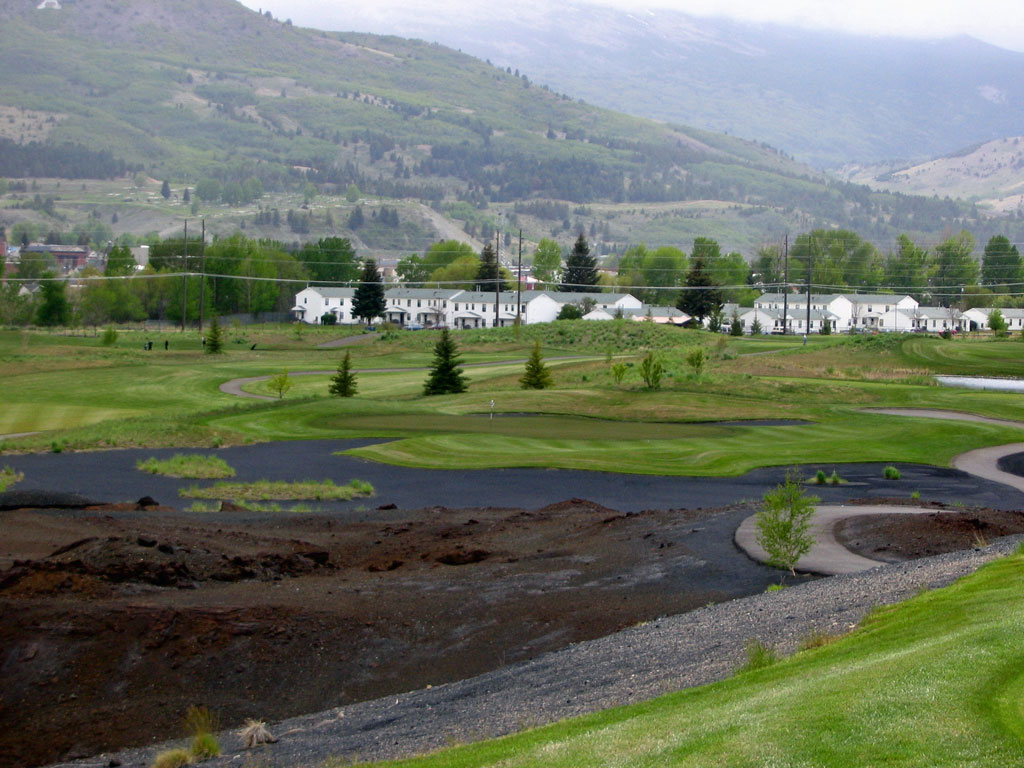 Sand Creek Station — Newton, Kansas
$34-$49
Host to one of the final US PubLinks in USGA history, this 2006 Jeff Brauer design plays as a faux-links in the plains of Kansas, where the wind whips from either direction and challenges the golfer. This sporty public track in Kansas also boasts a green fee of at most $49, making it one of the best deals for a USGA tournament course.
Indian Canyon Golf Course — Spokane, Washington
$45-$49
Designed by prolific Pacific Northwest architect H. Chandler Egan, most famous for Eugene Country Club and of course Pebble Beach Golf Links, Indian Canyon features wonderful views of downtown Spokane. The routing features a modest 69.8/124 rating from the back tees, and is largely a throwback to the early years of golf in North America.
Marine Park Golf Course — Brooklyn, New York
$40-$51
New York City doesn't scream "value" in any capacity, but the 1964 Robert Trent Jones Sr. design embodies that sentiment. On a property on the North Atlantic, this low profile, almost faux-links style golf course has been known to stay open year round in a warm winter.
Black Mesa Golf Club — Española, New Mexico
$36-$60
Tumbling through the aggressive New Mexico topography, Houston-based architect Mike Nuzzo crafted a wonderful roller-coaster round of golf just north of Albuquerque. It's a mix of desert golf and some badlands, rolling hills type style of golf morphed together to create interesting holes at the price of $60.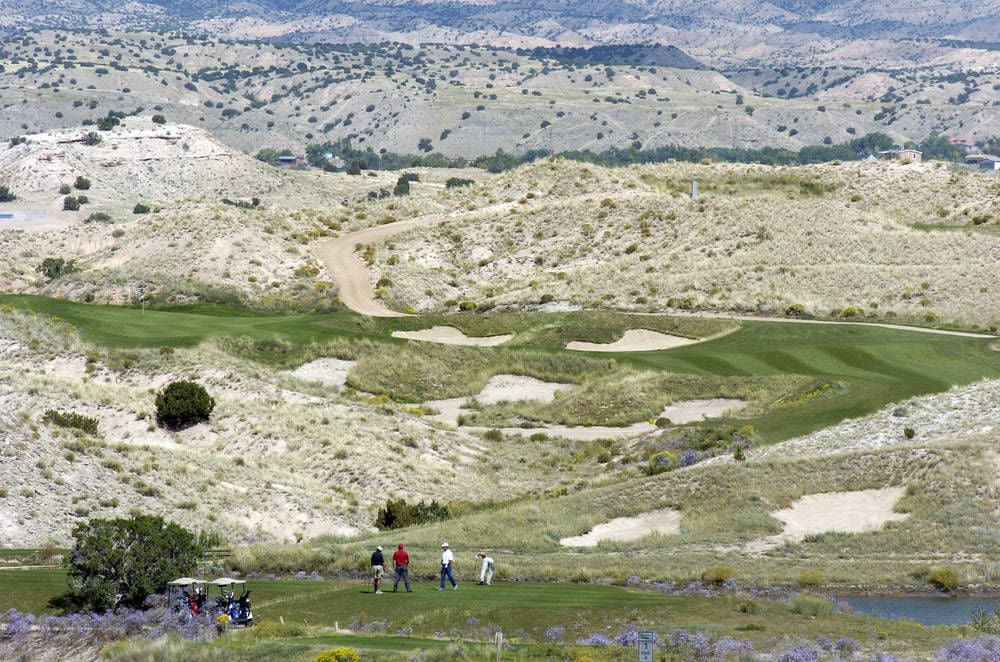 Brackenridge Park Golf Club — San Antonio, Texas
$51-$61
A Tillinghast design in Texas, and also happens to be the oldest public golf course in Texas, this golf course is situated on fairly flat land, requiring Tillinghast's green complexes and bunkering to shine. Locals love this course, while visitors often seek out the laid-back atmosphere this City of San Antonio-owned course provides.
Wild Horse Golf Club — Gothenburg, Nebraska
$51.50-$61.50
Nebraska has recently popped up as a golf destination for golf purists with courses like Sand Hills, Dismal River Club, and the Prairie Club, but one things stood the test of time: Wild Horse Golf Club's reputation in the state. A links style golf course, Wild Horse is routed over the plains of the Nebraskan Sandhills.
Whitefish Lake Golf Club (North) — Whitefish, Montana
$49-$63
About an hour south of Canada lies a little resort town of Whitefish, Montana. Perhaps most known for the Tom Fazio designed, Iron Horse Golf Club, but the John Fought renovated North Course at Whitefish Lake Golf Club is no pushover either, routed through the towering pines of the Montana northwest forest. Locals and visitors get up at 6AM just to get a tee time before 2PM.
Rawls Course at Texas Tech — Lubbock, Texas
$38-$65
Tom Doak's routing at the Rawls Course at Texas Tech was initially routed over a completely flat West Texas landscape, but he moved the most land in his career to create an interesting golf course for Texas Tech University. The result is a breathtaking golf course in one of the weirdest locations for golf I've personally seen, but nonetheless, the links style golf course plays extremely exposed to the infamous Texas winds.
Commonground Golf Course — Aurora, Colorado
$42-$65
This Tom Doak renovation is so extreme that it's listed as a Tom Doak original. Routed in fairly flat terrain, exposed to the Colorado winds coming over the Rockies to the West, this is another really good deal from an architect of high pedigree, and Doak's second addition this list.
Rustic Canyon Golf Course — Moorpark, California
$44-$67
There is a case that Rustic Canyon is America's "bang for your buck," and that comes from the architect: Gil Hanse. Routed in the low country of some of the Los Angeles area rolling hills, this is low budget architecture built for the masses at its best.
Pacific Grove Golf Links — Pacific Grove, California
$48-$73
Down the road from some of the golf giants like Pebble Beach Golf Links and Cypress Point, Pacific Grove stands as the most affordable golf getaway in one of golf's best zip codes. The architects of Pebble Beach, Jack Neville and H. Chandler Egan, also built Pacific Grove. It's been called the "poor mans Pebble" for a reason.
University of Michigan Golf Course — Ann Arbor, Michigan
$25-$75
Alister Mackenzie for a cool price of less than a $100, thats what University of Michigan Golf Course offers upfront. Perry Maxwell also has his hands over this course, attributing to the world class green complexes.
Eisenhower Golf Course (Red) — East Meadow, New York
$30-$75
Eisenhower Red's reputation has taken a hit in recent years due to issues with conditioning, but for the steal of $75 for a 1914 Devereux Emmet design, it's a steal. Cross bunkers, interesting green complexes, and good use of the property he was given, this is a must play in upstate New York for those architecture geeks.
Papago Golf Course — Phoenix, Arizona
$44-$94
Papago has established the "hipster" prestige because of Instagram. But that doesn't change the fact that it's a good deal in a city with frankly, very few 'good deals.' Originally designed by Billy Bell (who did Torrey Pines and worked with George C. Thomas of Los Angeles Country Club and Riviera Country Club), the club is set to get a big upgrade with Arizona State moving their facilities here.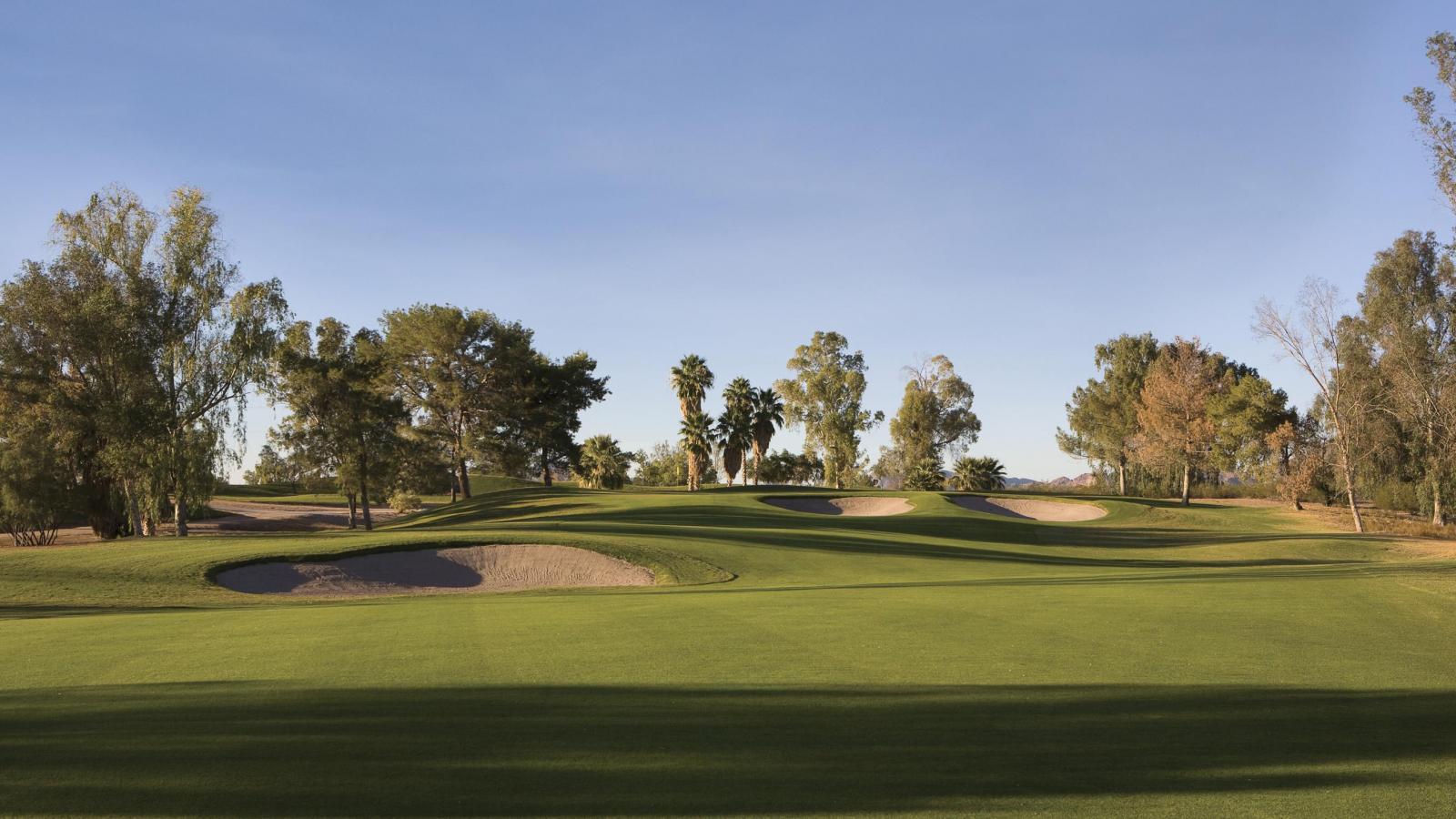 The Golf Courses at Lawsonia (Links) — Green Lake, Wisconsin
$60-$95
Lawsonia has developed a reputation as one of the best golden age designs anyone can play. Langford and Moreau crafted this course in the rolling hills of Wisconsin, with their traditional squared edges on bunkers, fairways, tees and greens.
Bethpage State Park (Red) — Farmingdale, New York
$86-$96
The Red is maybe the best kept secret in the US due to its proximity to the Black Course, host to this months PGA Championship and multiple US Opens host. But the Red actually shares similar land to the Black, and has been likened to a softer, more mild Black. It's still Tillinghast, just in a more user-friendly environment.
---
Is there any courses you'd add? Takeaway? Played any? Let me know in the comments, and look out for similar articles in the future!